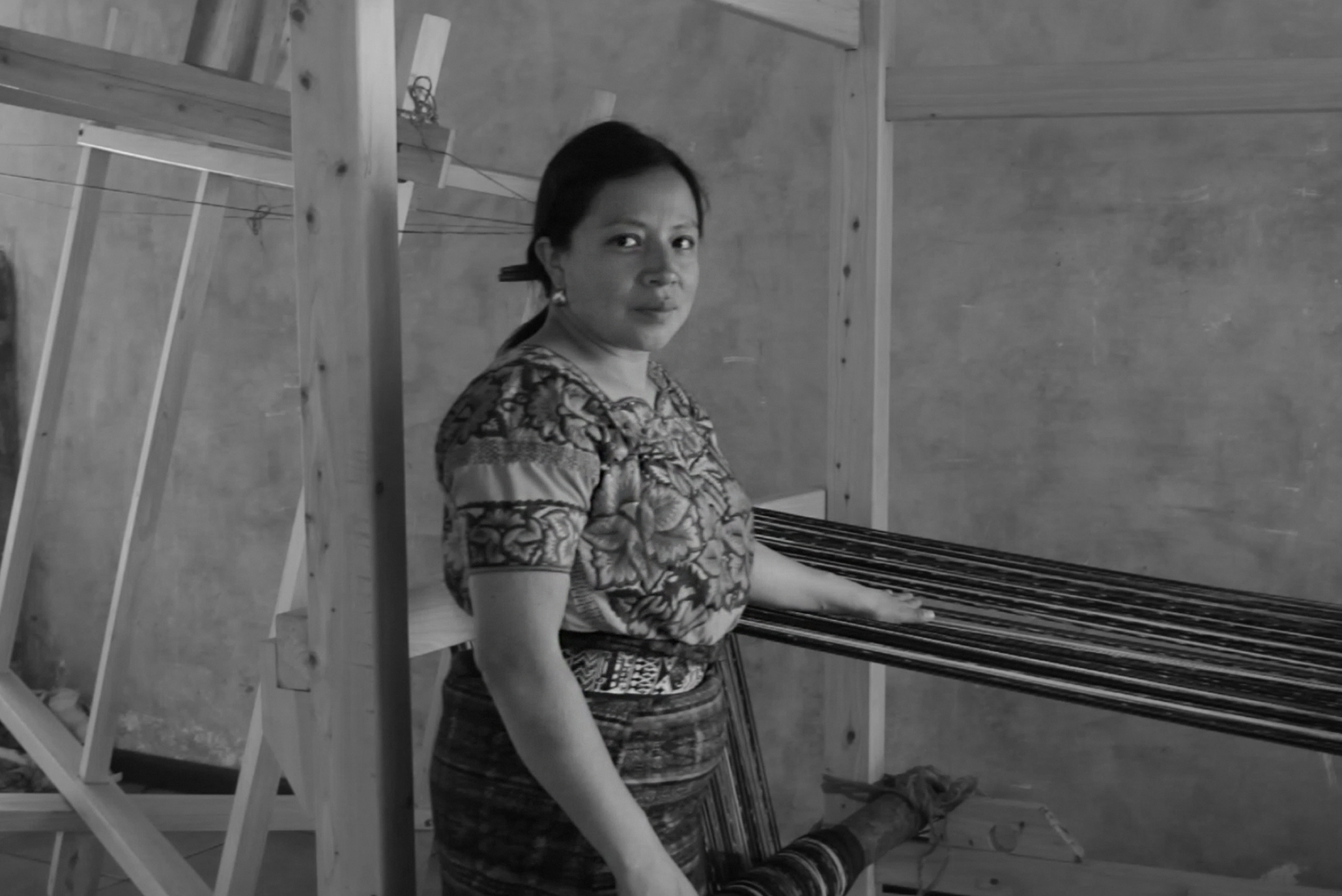 Maribel Granados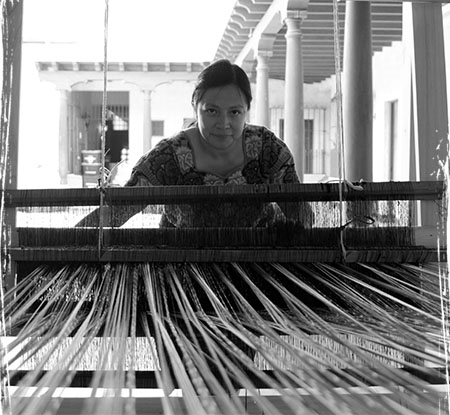 I never say "I can't."
My name is Maribel Granados, mother of three children. I am from San Pedro Sacatepéquez, Guatemala, a land of artisan tradition. I learned to embroider and weave from my grandmother and mother from the age of 7, both on a waist loom and a foot loom. Everything I am as an artisan I owe to them because they taught me to survive alone. One day my mother said "daughter, now it's your turn to stay in charge of the business." I learned to never say I can't, because there are always people, primarily my mother, who can help me with the challenges that come with the production of new products. This experience taught me so much and I never would have been able to have that if it wasn't for the example and opportunity that my mother set for me. What she gave me was priceless and I want to pass that same lesson onto my children. In appreciation for her help, I like to share my knowledge and train other artisans when they need support.
The life of my family was changed for the better since I began working for Industrias Xela*. For years I have been an artisan of this company that is able to use our products to generate sustainable work in this community. However, the most important thing that has come from my work is that my team and I have grown together as people. The relationships really do go beyond the workplace; the managers visit our homes and workplaces and they support us morally. Something that fills me with satisfaction is that this company also provides work to other artisans, especially women. In Industrias Xela*, we work with a variety of handicrafts such as pompoms and güipiles, but we are currently making embroidery, fabrics, and panels according to the designs they request. The company encourages us to be innovative, as well as to try new designs that they suggest.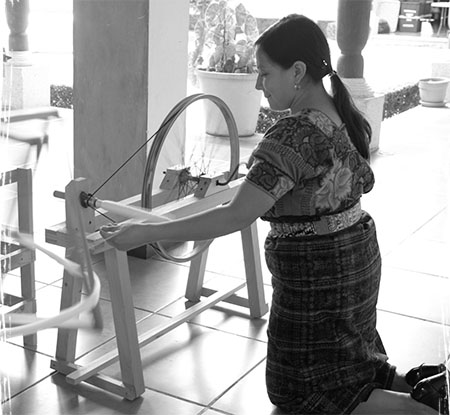 One example is my team and I participated in a güipil contest in which we won first place three separate times! For the contest, my mom taught us how to shade colors in embroidery, weave güipiles and make new designs. This helped us to make ourselves better known and we began to have more work and to be sought after for design jobs. Although I only studied high school, my goal is to learn more about handicrafts and to continue working for Industrias Xela*, a company that has been of great economic help to my family and my community because of the work it provides. I really appreciate that this company prioritizes helping people in need.
I dedicate my free time to my family, but I also don't want to stop learning. I want to improve myself for the good of my children and contribute more to our food, our home and their education. I also feel proud and satisfied to help other artisans. My mom taught me to be supportive and share my knowledge with others and I'm happy that I'm able to do that with this job position. *Industrias Xela: The legal name of our company in Guatemala