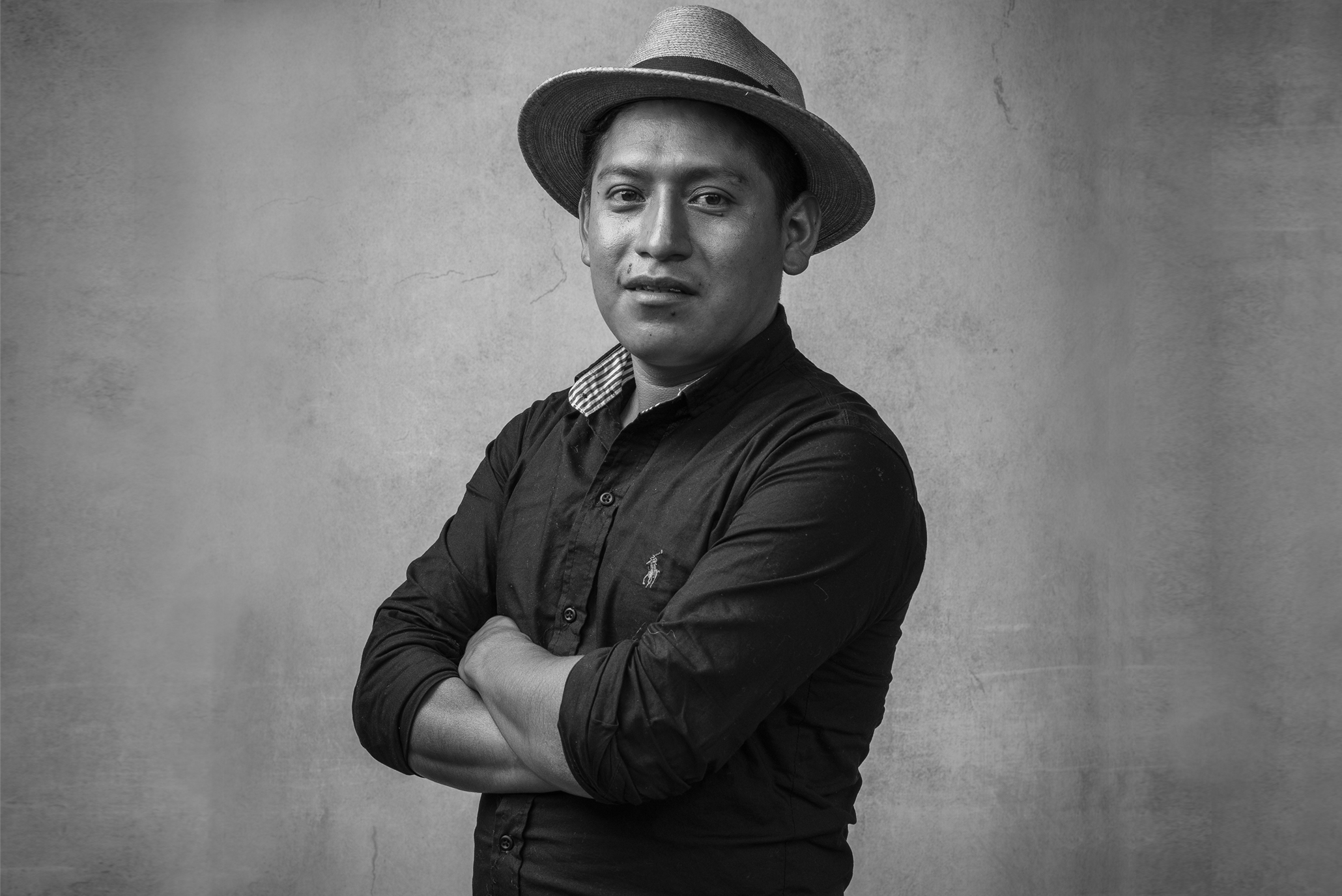 Byron Larac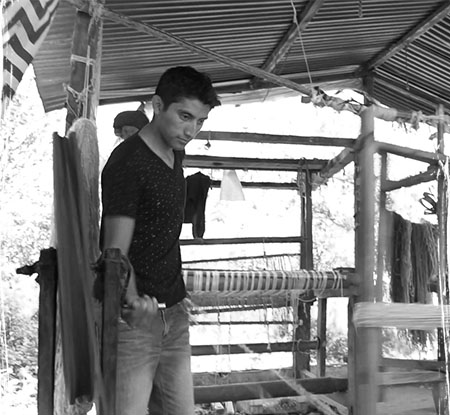 We are preserving our identity
The effort, creativity, and skill of our hands are converted into fabrics, shapes, colors, garments and other crafts that travel the world, thanks to Industrias Xela*. This company guides my team and I in our designs, promotes our products and makes them available to customers everywhere.
The entire chain of production, marketing and sales not only generates work in our communities, but it also motivates us to continue fighting for a better life. Our work helps to provide food, housing, health, education and entertainment to our parents, siblings and neighbors.
My name is Byron Ralac, a native of Momostenango, Totonicapán, where together with my family and a group of artisans, we have preserved our identity and techniques of using sheep wool fabrics. This craft was disappearing due to the invasion of synthetic threads and acrylic products, and I'm proud to do what I can to preserve this practice.
I grew up with my father in the weaving trade, but when the need came, I also became a tailor and a carpenter. I quickly learned to make all kinds of crafts. At age 27, I consider myself a complete craftsman, but I want to train more and continue to provide for my two children.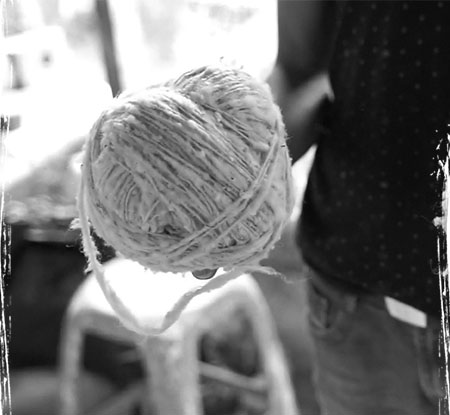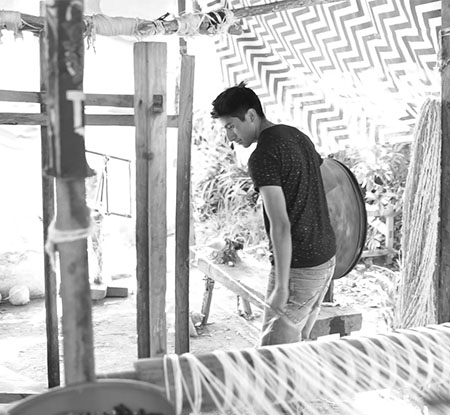 Our specialty is sheep's wool fabrics woven on a standing loom. The demand for these products has made our workshops grow, so with my family and other artisans, we set up a small business that benefits the entire community. I direct and coordinate my partners, I plan the purchase of materials, design and yarn dyeing. We are a good team.
The craft of weaving has been inherited among families, from my great-grandparents, to us and our children. Due to the economic limitations of many of our parents, we've only studied up to third grade, but in my case, I worked and paid for my high school studies.
I am pleased to continue to help in the preserving of the wool weaving industry. For about seven years, our colorful fabrics, which show the magic of the hands of our women and men, have been traveling through Germany, Belgium, Spain and the United States. Many companies are becoming aware of the skills of my team of artisans.
For us, Industrias Xela* is a company that values our work, motivates and encourages entrepreneurs, understands the meaning of craftsmanship and is a supportive company. We have a lot of communication with the Larsen family and during the pandemic, they were concerned about providing us with work. I am grateful to work with a company that has good values and respects me as an employee.
*Industrias Xela: The legal name of our company in Guatemala.